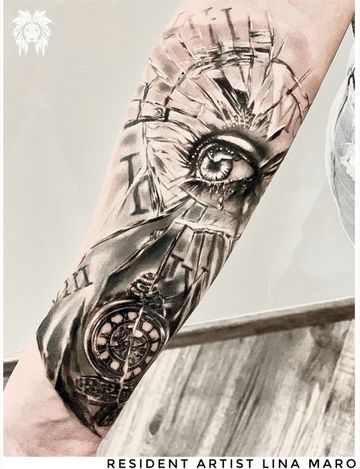 Within the last weeks we received several messages with one main question:
How to find the right design?
Many people described the fact that they would like to get tattooed but just cannot find the right idea. If you know this problem, here are a few tipps and a step-by-step guide on how to come up with an idea without regrets after getting it tattooed.
-MEANING BEFORE STYLE
Ask yourself what it is that you want to express with your new tattoo.
What is the meaning you want to reflect with your new tattoo?
Is there something important you want to perpetuate on your skin?
Take a piece of paper and write it down!
This will help you to bring an idea within yourself to the surface.
-RESEARCH FOR SYMBOLS AND MEANINGS 
As soon as you have a slight clue about your idea
start to research for symbols and pictures that resonate with your idea
Make a small collection of pictures you like,
this will be helpful later when you speak with your tattoo artist of trust.
-GET A CLUE ABOUT THE STYLE OF TATTOO YOU WOULD LIKE TO GET AND FIND THE ARTIST OF YOUR TRUST
After having a slight clue about the Idea, 
browse the web for finding out which style of tattoos you like.
The industry is growing and there are lots of artists out there.
BROWSE THE WEB AND FIGURE OUT WHICH STYLES OF TATTOOS YOU LIKE:
THE MAIN ONES ARE:
realistic tattoos

neotraditional tattoos

linework / dotwork tattoos

blackwork tattoos

traditional tattoos / aka oldschool

trashpolka tattoos

japanese tattoos
Note the ones you like or which parts of it you like.
YOU ARE READY TO CONTACT THE ARTIST OF YOUR TRUST:
Now that you informed yourself about the different styles, try to find an artist
who's main style of tattooing is the one you liked most for your idea.
Most artists have an IG account that tells you how to contact them for appointments
and follow the booking procedure.
Ask for a consultation regarding your idea.
If you contact an artist from a professional studio,
they will be happy to realize your idea for you and will create a great custom design for you.
We hope this article helped you to find the perfect design and give you the confidence to contact a tattoo artist and ask for help. Often it doesnt need to be a perfect plan or idea.
Artists love freedom, so don't be shy to give it a try and ask for help.
Didyou ever let an artist create a design for you? 

Leave a comment and share your experience or tag a person who needs to read this!
-Please share this post with someone who needs this step by step plan
Check out the blogpost on our website to learn more!

Follow us on 

 

Tatt-YouTube for more info-videos:

HALL OF MIRRORS ARTSPACE

LINA MARO TATTOOS & ART